Small Groups
Don't do life alone.
Small groups are the best way to find your next best friend. Small groups will be starting soon. Download the Adventure App to stay up-to-date!
Financial Small Groups
Get your finances under control this year with these awesome financial small groups.
Financial Peace University with Jon and Elsa
Our heart is to help others take practical steps in being free from the bondage of debt and begin the journey God has for them towards a Blessed & Generous Life.
Tuesdays 6:00PM - 8:00PM
Total Money Makeover with Michelle Marin
Do you have control your money, or does your money control you? Wherever you are at with your finances, join us if you would like to learn how to improve your finances.
Tuesdays 6:00PM - 8:00PM
Marriage Small Groups
Wether your desire is to strengthen your marriage or preparing to say 'I do' these groups will bring life to your relationship.
The 5 Love Languages with Alice and George
Join George and Alice in discovering the five love languages and how they can impact your marriage.
Thurdays 6:30PM - 8:00PM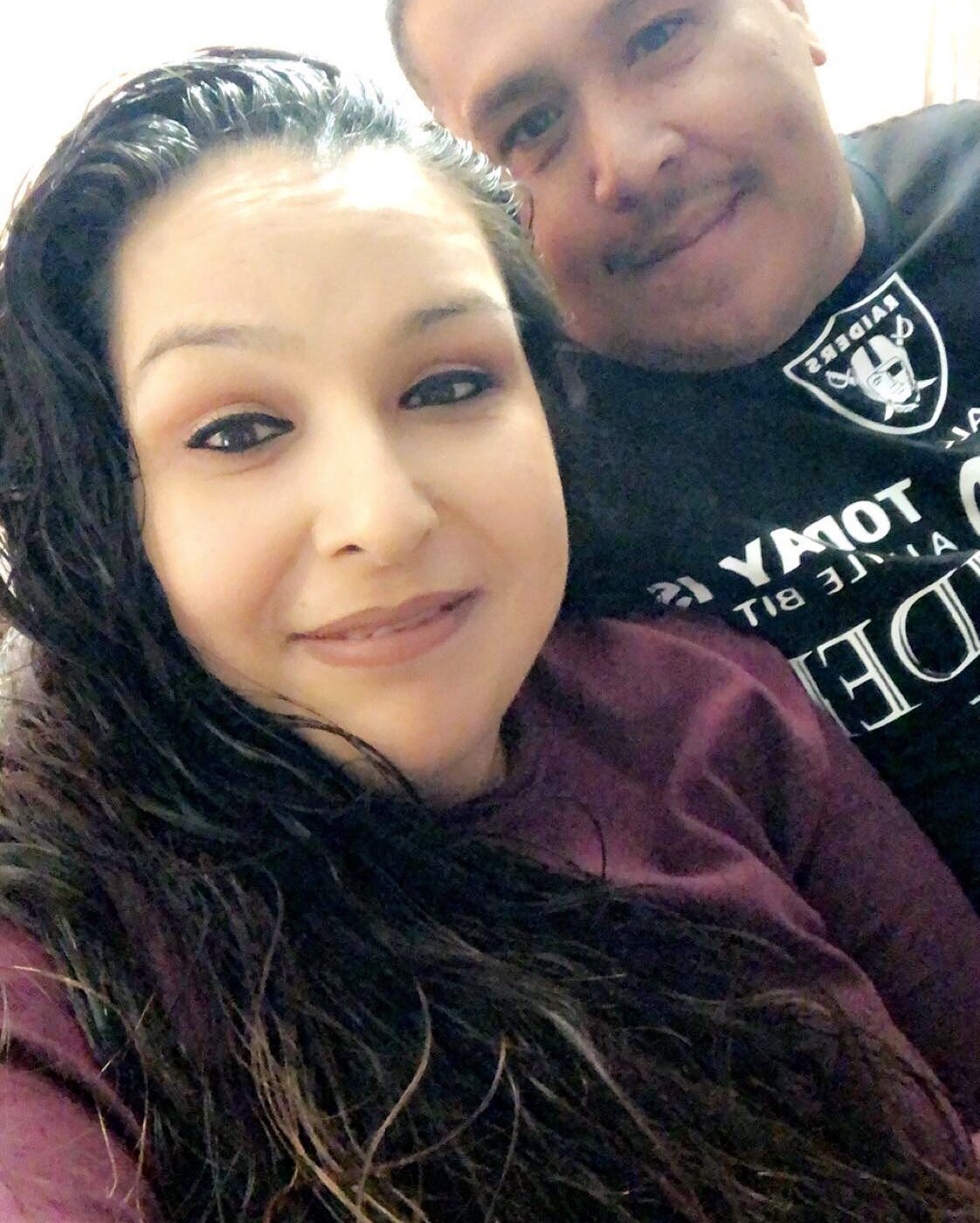 Kingdom Marriage with Steve and Jeanette
This series by Dr. Tony Evans will help couples grow together as a Kingdom Couple to fulfill God's design and purpose for their marriage.
Fridays 6:30PM - 8:00PM
Laugh and Love with Carlos and Becca
Come join us as we go through the series Laugh Your Way to a Better Marriage.
Thursdays 6:00PM - 7:30PM
register now
Marriage on the Rock with Stephanie and Elliot
From communication, to money, to sex, Marriage on the Rock is the best-selling book that clearly deals with all the major issues a couple will encounter.
Mondays 6:30PM - 8:00PM
register now
Cinco Compromisos con Armando y Rosanna
Craig and Amy Groeschel: Desde Ahora en Adelante: Cinco compromisos para proteger tu matrimonio.
Martes 6:30PM - 8:00PM
register now
Men's Groups
You cannot make it in this life alone. You need a band of brothers to help you be a Kingdom Man.
Conquering Man with Chris
A cinematic teaching series on sexual integrity is here to help men get to the root of bondage.
Fridays 6:00PM - 8:00PM
register now
Every Young Man's Battle with Angel
A group for young men to fellowship and learn together.
Mondays 6:30PM - 8:00PM
register now
God's Word. My Life with Mike
Weekly we will read over a chapter of the Bible and discuss its application in our lives.
Mondays 6:30AM - 7:30AM
register now
Men's Group with Jeremiah
Men's Small Group following Pastor Robert Morris' "Lord's Prayer" series.
Saturdays 7:00PM - 8:30PM
Men's Basketball with Michael
A small group for men who enjoy playing basketball or just want to be active and get a good sweat in.
Mondays 6:30PM - 8:00PM
register now
Pray and Ball with Mana
Come pray at our SE Campus and then play basketball at Sanger High.
Saturdays 8:00AM - 11:30AM
register now
Three Steps to Grace with John
Working the first 3 steps of recovery through biblical principles.
Thursdays 6:30PM - 8:00PM
register now
Truly Free
Based off the book by Pastor Robert Morris. This series will help equip and lead you into seeking freedom and help equip them with the Lord's guidance.
Thursdays 6:30PM - 8:00PM
register now
Women's Groups
Who says ladies night can't be every night? Check out these groups just for you!
50 and Over! With Pam
50+ Women Small Group coming together building community with one another as we are truly better together.
Fridays 6:30PM - 8:00PM
register now
Come Cook with Me with Valerie
Is there an insta pot or a crockpot in your house or garage somewhere getting dusty let's put it to good use! Every week I will teach a new crockpot or insta pot recipe!
Fridays 6:30PM - 8:00PM
register now
Freedom with Brina
We will be taking a deep dive into Freedom! We will watch Freedom teachings, read through Freedom from Your Past, and hold group discussion. This will be a great opportunity for individuals new to Freedom Ministries and for those who have been on their Freedom Journey for some time. We can always experience more of Jesus!
Fridays 6:30PM - 8:00PM
register now
James: Mercy Triumphs with Diana
James, Jesus' own brother, started out as a skeptic. Come see how one glimpse of the resurrected Savior turned an unbeliever into a disciple.
Thursdays 6:30PM - 8:00PM
register now
Journey through the Book of Acts with Andrea
What does it mean to believe Jesus? Not just believe in Jesus, but actually believe what He said—and shape our lives around that truth?
Wednesdays 10:00AM - 11:30AM
register now
Kingdom Women with Katie and Naomei
Come and learn how to embrace your purpose, power, and possibilities through a study of Kingdom Women. This is a fun opportunity to learn about yourself through Christ, make friends, eat food, and have a great time.
Fridays 6:30PM - 8:00
Shut It Up! With Jeannete
Together, we will learn to speak truth with Gods grace breathing life & not death.
Mondays 6:30PM - 8:00PM
Walk and Talk with Desirae and Jessica
Women's walking group
Thursdays 10:00AM - 11:30AM
register now
Walking Moms with Bethany
Moms of any age children, young and old are welcome to join us. We will pray at Fancher Creek (SE Campus) and walk around the neighborhood after.
Satudays 8:00AM - 10:00AM
register now
Warrior Women with Patricia
Here we gather at the table, drink some yummy coffee, eat good food, and learn how to exercise our prayer muscles and our value as prayer warriors!

Saturdays 7:00AM - 8:00AM
register now
Adventure More Culinary Team with Kat, Dan, and Crystal
Learn culinary basics as well as serving and working as a team as we prepare delicious meals for Adventure More.
Sundays 3:30PM - 5:30PM
register now
Be Our Guest with Les and Gloria
Break bread with others with a home cooked meal. Relax, refresh and enjoy.
Fridays 6:30PM - 8:00PM
register now
Boundries with Jessica and Jose Cuenca
Having clear boundaries is essential to a healthy, balanced lifestyle. Join as we go through a series on having healthy, biblical boundaries.
Mondays 6:00PM - 7:30PM
register now
Devo Scrap Journals with Erica
We will be creating journals from scratch to be used for devotionals, prayers, or notes.
Mondays 6:30PM - 8:00PM
register now
F3 - Faith Fitness & Fellowship with Yanet and Bill
Join us as we have a short time of prayer and a reading from God's Word followed by a workout.
Saturdays 11:00AM - 12:30PM
register now
AC Freedom Group
AC Freedom Groups gather weekly to discuss the Freedom Small Group curriculum.
Saturdays 7:00AM - 8:00AM
register now
Learn the Keys with Kim and Adventure Worship
Whether you're new or a beginner come check us out this small group made just for you! Me and my friends will teach you as much as we can in 10 weeks and get you playing 1-2 songs by the end of the semester.
Fridays 6:00PM - 7:30PM
Let's Walk It Out! with Leo and Kat
Walking and outdoor activities
Saturdays 10:00AM - 12:00PM
register now
Parenting Together with David and Camilla
Come join us as we go through the series Shepherding a Child's Heart
Thursdays 6:30PM - 8:00PM
register now
The Table
This group is for seniors in high school through their twenties. We will hang out and talk life!
Fridays 6:30PM - 8:00PM
register now
Crazy Faith
Transform your faith into CRAZY FAITH. A series from Pastor Micheal Todd. Come hear the word that'll bring outbursts of laughter, shouts of Hallelujah, tears of joy and of course having crazy faith that God will move in you!
Fridays 6:30PM - 8:00PM
Flag Football with Ryan
Come on out and join us for some coed flag football.
Saturdays 10:00AM - 12:00PM
register now